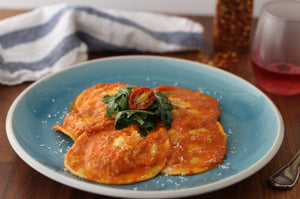 Cacio Pepe is bringing dining out, in.
We provide the quality, convenience and versatility of eating out at a fine dining restaurant in the comfort of your own home.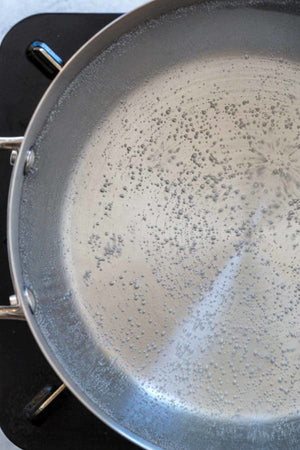 Frozen Meals
Using only whole ingredients, everything is made fresh the same day it comes into the kitchen, and then flash frozen to optimize freshness. No preservatives, No high sodium content, and No added sugars.
Seasonal Collection
A collection of seasonal offerings using fresh local produce.
Inspired Dishes
After recently returning from our trip to Italy, we have brought back with us inifinite inspiration in the kitchen. We will be adding new items that were inspired by the amazing food we experienced during our travels, in the coming weeks and months.
Artisanal Lasagna
A collection of artisanal lasagna, made with only the finest sourced whole ingredients.
Feature Pasta
As a thank you to our loyal customers, we are offering a pasta feature to help feed the community with good food at a great price.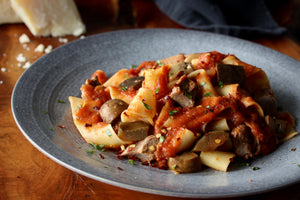 Lamb Ragu
Braised lamb leg in a San Marzano ragu sauce with mushroom and eggplant, on pappardelle pasta, with garlic toast.
*Feeds Two*

$24.99
Buy Now
Cacio Pepe Fine Foods Store
65 Stewart Rd, Unit 1
Niagara-on-the-Lake, Canada
Tue - Sat, 8:30am - 4pm
Sunday & Monday - Closed